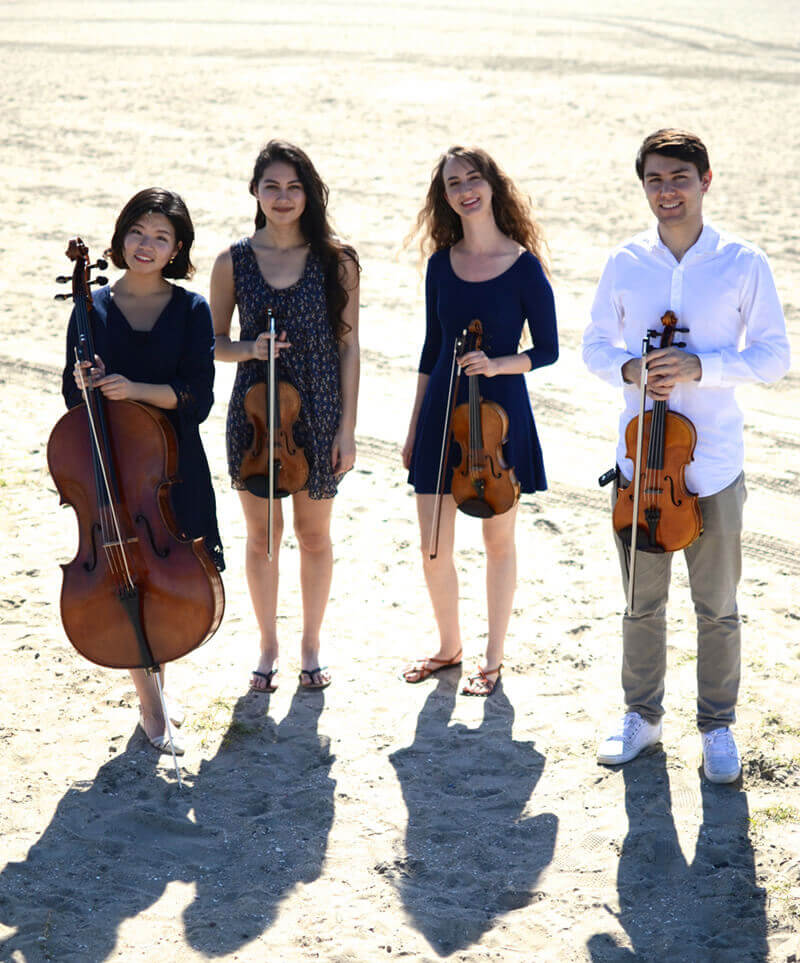 The Oceanside String Quartet is one of the most sought after Orange County based ensembles for wedding ceremonies, corporate events, and parties.  The group performs both classical music as well as original arrangements of popular non-classical songs, bringing a level of artistry and professionalism that your guests are sure to notice.
"Very easy to work with, talented and the music was classy and beautiful! "
Violinist Laura Bedol began studying music at age four and later studied at the prestigious Colburn School of Music Los Angeles with Richard Schwabe.  In May 2015, Laura received her Bachelor of Music Degree from California State University, Long Beach, where she graduated Magna Cum Laude, and was inducted into the Phi Kappa Lamda Music Society.  At CSULB, Laura studied with Linda Rose, Lorenz Gamma, and Moni Simeonov.  She is an avid orchestral musician, and has performed with the Debut Orchestra, the American Youth Symphony Orchestra, and is currently a member of the Young Artists Symphony Orchestra.  Laura teaches violin, viola, and piano at the Belmont Music Studio in Long Beach, the Irvine School of Music,  and is a Teaching Artist with the Young Musicians Foundation, a program that provides instrumental music instruction to at-risk students in Los Angeles.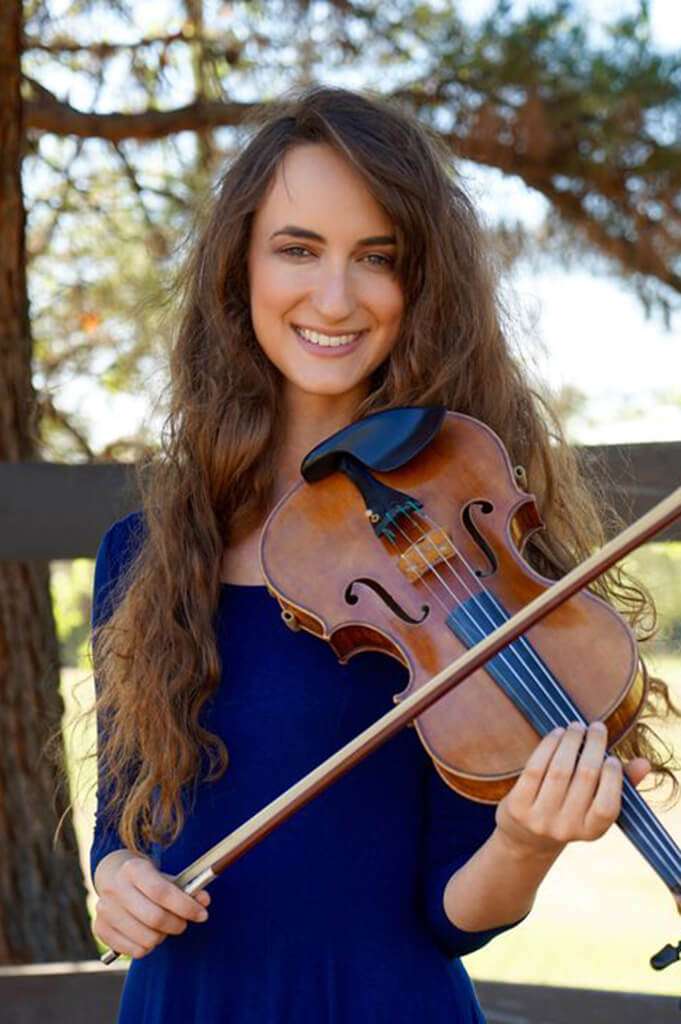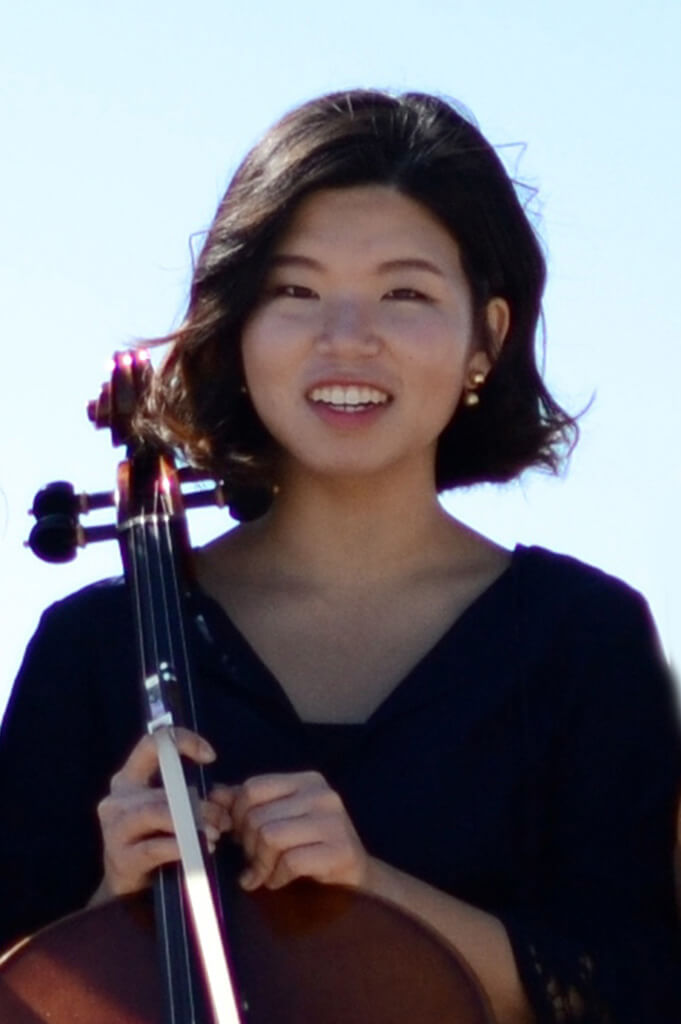 Cellist Hyunji Evonne Yi attended the University of Southern California Long Beach and the Bob Cole Conservatory of Music.  Having started the piano at age 5, she began playing the cello at 11 years of age and went on to receive first place in many competitions including the Greater Los Angeles Regional ASTA competition, Southwestern Youth Music Festival, Greater Los Angeles Bach Complete Works Competition, and Rotary District Music Competition, and as a member of the Haust Duo advanced to the final round of the Chamber Music Competition (CMC).  Evonne was also a recipient of the National School Orchestra Association Orchestra Award in 2008 and was invited to attend the Interlochen Summer Arts Festival on scholarship in 2009. Recently she was the winner of the Instrumental Concerto Competition at Bob Cole Conservatory soloing with the symphony orchestra in concert.  Furthermore, she has enjoyed many orchestral experiences as principal cellist in the SCSBOA All-Southern Honor Orchestra, Orchestra Da Camera at the Colburn School of Arts, the Colburn Chamber Orchestra, the Bob Cole Symphony Orchestra, and is currently a member of the Young Art ists Symphony Orchestra. She has studied privately with Dorothy Muggeridge, Astrid Schween and continues to receive guidance from Joon-Sung Jun.
Growing up in Southern California, Jaclyn Kim began playing the violin at age 4.  She honed her skills in the pre-college program at The Colburn School of Performing Arts in Los Angeles and went on to complete her Bachelor of Music Degree in Violin Performance at the Bob Cole Music Conservatory at California State University Long Beach, studying with Lorenz Gamma and Moni Simeonov.  As an avid chamber and orchestral musician, Jaclyn performs frequently with the America Youth Symphony, Young Artist Symphony Orchestra and the Debut Orchestra.  She has appeared in some of California's most prestigious venues including Orange County's Segerstrom Hall and the Walt Disney Concert Hall in Los Angeles. Presently, Jaclyn is pursuing her Master of Music Degree with Moni Simeonov and Midori Goto at the Bob Cole Conservatory at California State University, Long Beach.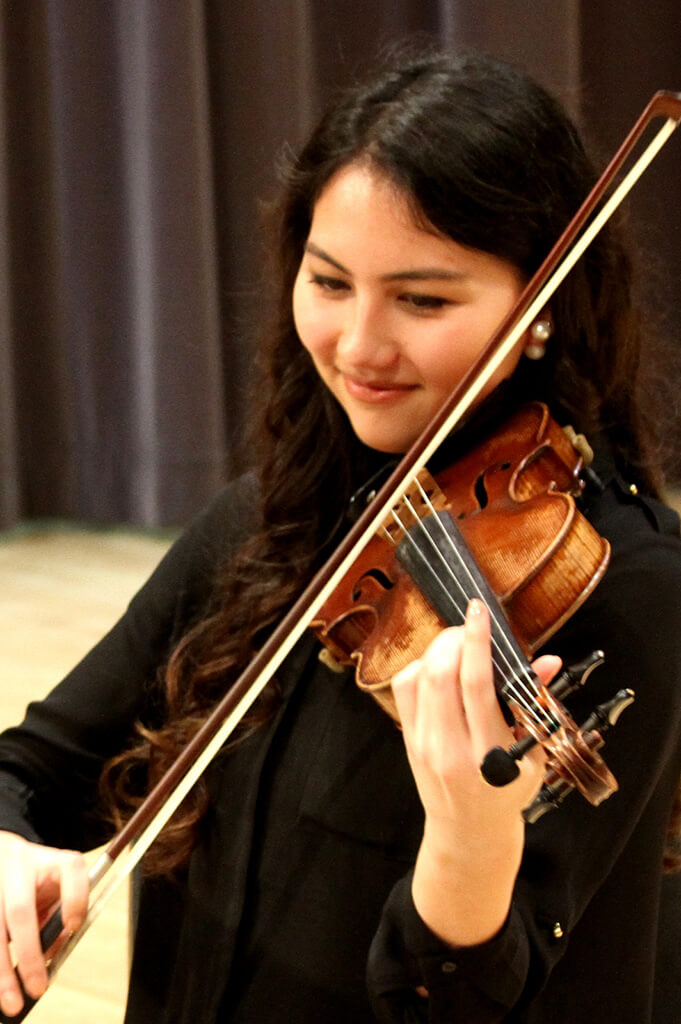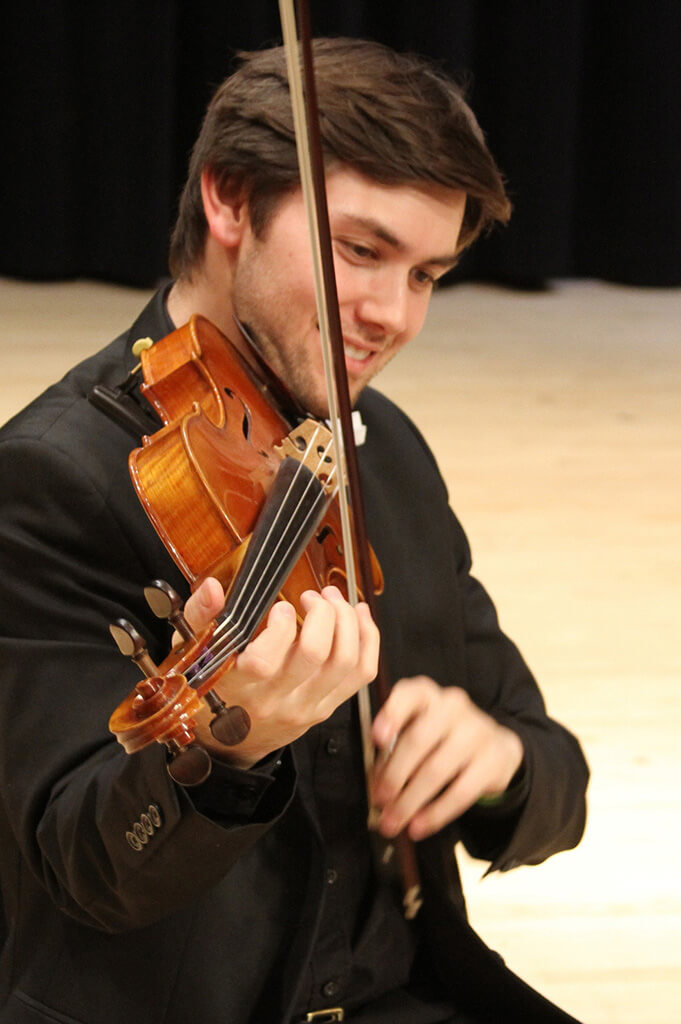 Violinist/Violist Samuel Lorenzini, a native of Seal Beach, California,  began studying violin and viola at 8 years old with Marcy Sudock.  He has been the concertmaster of Musique Sur La Mer Youth Symphony Orchestra and Honors Chamber Orchestra, and has won highest honors 4 years in a row at the Los Alamitos-Seal Beach Solo and Ensemble Festival.  Sam has been the featured soloist with MSLMYSO and YHCO both locally and abroad and has performed in numerous international venues, including the Grosser Musikverein-saal, in Vienna, the Mozarteum and the Sydney Opera House, in Australia, and the Teatro Nacional in San Jose, Costa Rica.  Sam received his Bachelor of Music Degree from the Herb Alpert School of Music at the University of California, Los Angeles (UCLA), with an additional emphasis on music education and is now pursuing a Master of Music degree in performance at the Bob Cole Conservatory at California State University Long Beach.